This past weekend, we went with my friend and running partner, Jen and her family to stay at her sister's lake house in Canyon Lake. It was actually our first time taking a trip with another family and it was really, really enjoyable. They have a four-year-old boy and a two-year-old girl and they all had so much fun. The grownups had fun too. We had compatible energy levels, humor and parenting styles.
I am going to use pictures to describe some of the highlights of the weekend. The kids all had a lot of fun. They really enjoyed the boat and each other...
Jackson and Greyson were inseparable.
And the girls were two peas in a pod as well!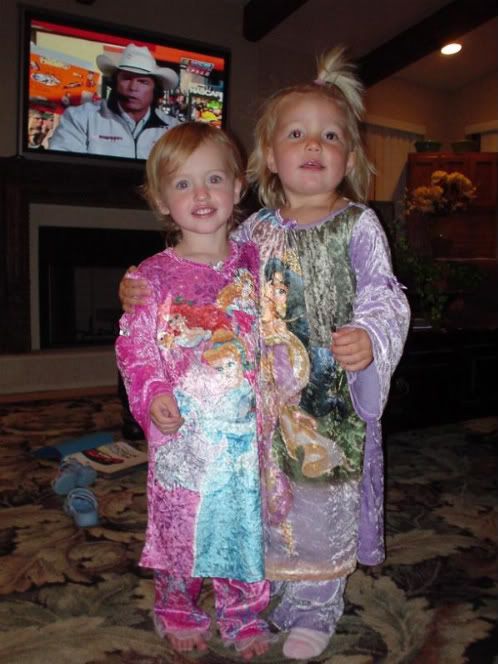 The kids were able to go fishing! If they caught something, it would have been quite a feat since there were no hooks or bait *wink* They had a good time with it though...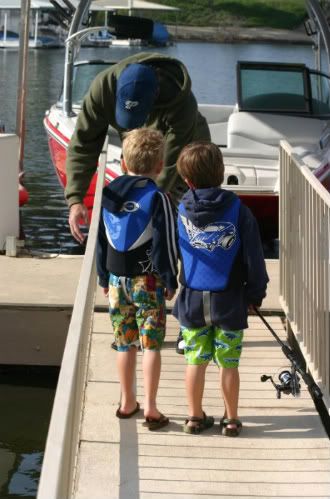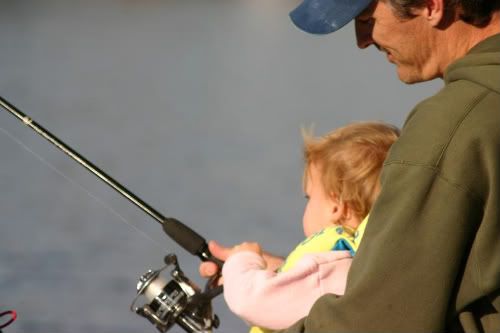 The kids weren't the only ones to enjoy themselves... Here are pics of myself, Kenny, Jen and Greg: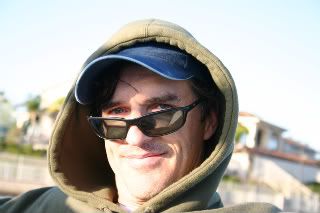 It had been over a decade since I waterskiied. I was a bit nervous that I wouldn't be able to get up. I am not sure if I look determined or relieved in these shots.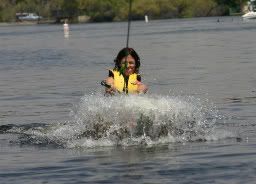 But it all came back to me...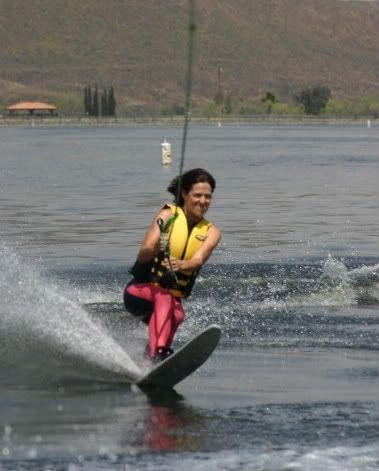 Even the crashes! This one HURT.
All in all, it was SO much fun. I wish we could have skiied even more.
Jen kicked some @$$ too!!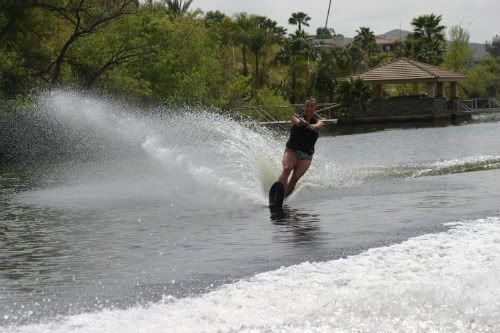 And a killer crash or two *wink*
The dads had fun too! Greg tried waterskiing too.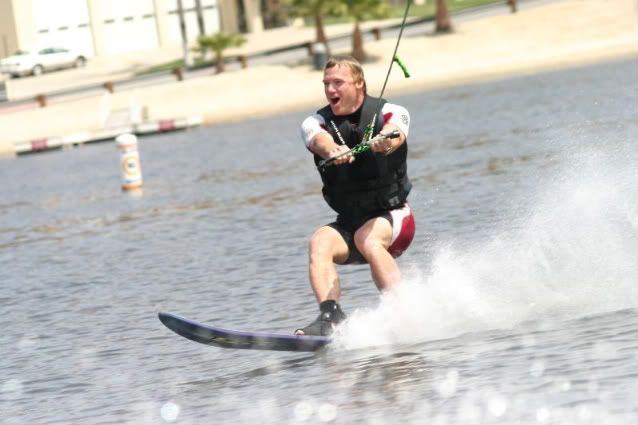 Earlier, he had flown over the wake on the wakeboard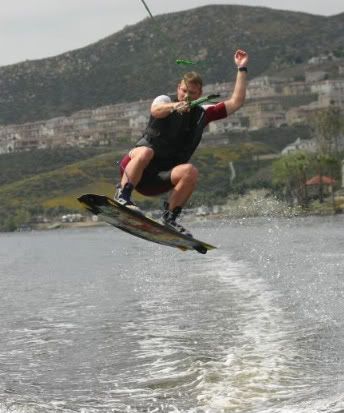 And Kenny tried out wakeboarding for the first time. If at first you don't succeed....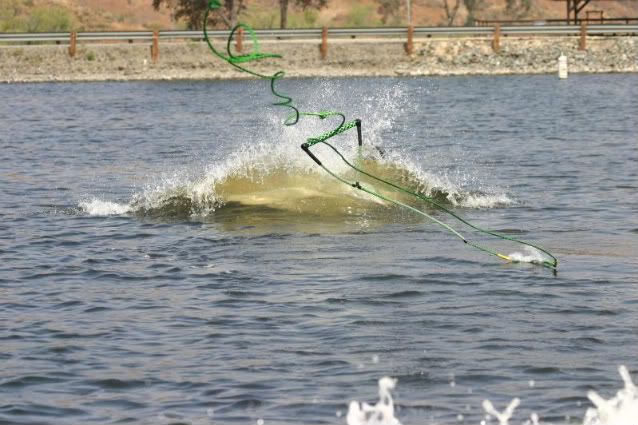 Try, try again!!
Jen and Greg really treated us as family. We felt at home in a beautiful home on the lake. Hats off to Jen's sister Toby (sp?) for allowing Jen to bring her friends to her wonderful place. Thank you SO much!